RECOGNIZED IN THE AVIATION WORLD AS MAJOR BROKER, HELITOUCH IS A SPECIALIST IN HELICOPTER
business travel and business lunch, tourist overview, seminar, event operation, team building, incentive, first flights, launch product … We put our experience and expertise at your disposal to offer you the best solutions , depending on your desires and needs.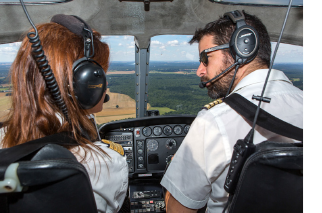 HELITOUCH guarantees a high quality service: VIP, respect of timing, an operational office reachable 24/7, an ability to respond quickly to your urgent requests  such as a rapid take-off.
We offer our customers the fastest business aviation solutions, the safest and most effective, but especially the most suitable according to their need.
In order to ensure your trips, we have established a network of qualified partners with 35 helicopters and over 90 private jets in Europe and over 900 globally with whom we work regularly throughout the year.
Our team has the experience to organize business leaders movements, personalities and royalty. We also manage groups of up to a hundred people.


HELICOPTER
helicopter rental in Paris and all over France. Passengers transports, helicopter aerial shots. A VIP helicopter service and tailor-made.

JET
Business jet rental for your professional or private trips, the best solution to your needs and according to your requirements.

EVENTS
Provide the sky for your events : add an aerial touch in your incentive, product launch, seminar, etc …. an offer personalized and tailor-made.

CONSULTING
business management, project management, business strategy and marketing consulting.
We offer you our expertise to find you the best solutions according to your needs. Helicopter, private jet hire, incentives, gifts exceptions for your customers, gourmet getaways in helicopters in different regions of France, event, first flights, launch products, automotive comparative / aerospace, any moment our teams are at your disposal to plan with confidence your events and trips.